Meet Sophie and read her story…please consider clicking on the donate button to the right of this post and make a donation to Sophie.  In the form below you can if you want write who you are and comment regarding your donation for Sophie!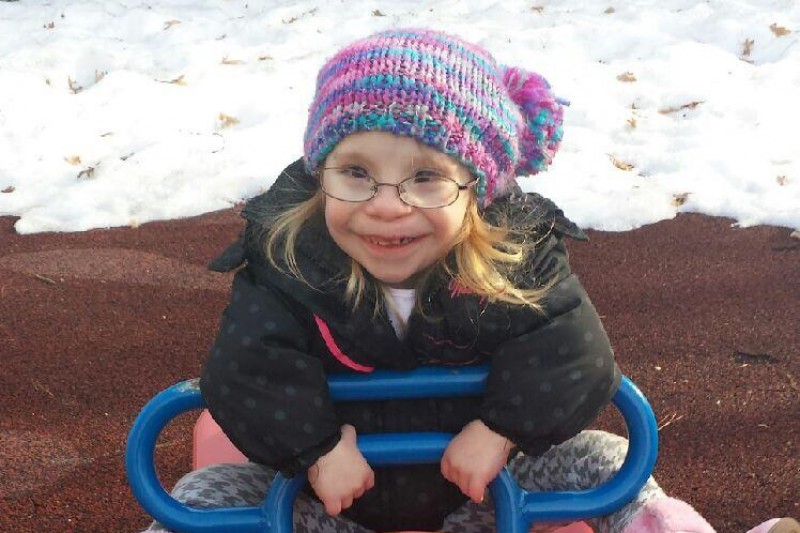 Sophie Pellegrino is a special little girl who is always happy and energetic. Sophie was born with a unilateral cleft lip and palate. She spent a year and a half with a G-tube for feeding because she could not eat orally. She would throw up 90% of her feedings and lacked the proper nutrition to grow. Sophie had a bleed on the brain from trauma from delivery which resulted in hydrocephalus and the placement of a VP Shunt. Sophie also was born with two holes in her heart a Patent Foramen Ovale (PFO) and Ventricular Septal Defect (VSD).
Sophie will be having a multifaceted surgery due to the cleft lip and palate. Her surgery will consist of having a prosthesis that is currently screwed in to the roof of her mouth covering her opened hard palate, removed. During the same surgery, she will have the cleft in her hard palate repaired, as well as a revision to her soft palate which is not making proper closure and is affecting speech. Sophie will also have reconstruction to her inner and outer nostril, and upper lip, as well as tubes placed in her ears.
Prior to Sophie's surgery, preoperative appointments are needed for clearance with specialists overseeing her health care. Sophie will also have to have extensive presurgical testing due to her health related issues.
Sophie's recovery will be very stringent. She cannot attend school, eating will be a challenge, and she will have to have a speech/feeding therapist work with her daily to ensure the mechanics of her mouth are working properly and speech progresses. Proper wound care will have to be procured for the internal parts of her mouth and nose, as well as the external parts of her lip and nose to ensure sutures stay closed, heal, and are safeguarded from infection. Sophie is an amazing little girl who has stolen our hearts from day one. She attends my Learning Center, Kiddie Academy of East Setauket and is a very special part of it!