How to teach straw #2 in the straw drinking hierarchy
:
The information below was obtained from Talk Tools.  I took their one hour seminar class.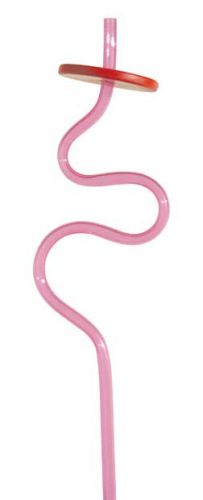 I have written about using the straws for children presenting with Down Syndrome or low muscle tone in order to improve lip rounding and lingual retraction for feeding purposes not speech production.  Starting off with the Honey Bear first…and then moving to the straw kit offered through talk tools.
First I wanted to say that the second straw is narrower in diameter, longer and is more complex.  These three factors make drawing the liquid from the straw more difficult.  The increased difficulty level of the straw…the fact that it is actually harder to draw the liquid…..makes the tongue retract more…yeah!!! That is what we want.
So remember to put the lip block at the 1/4 inch level…and place a small rubber band UNDER the lip block to secure it in place.  Ideal to drink ALL thin liquids from this straw.
When to transition to number 3? When drinking from straw number 2 is done with ease.